History boy Byfield on a mission
Share - WeChat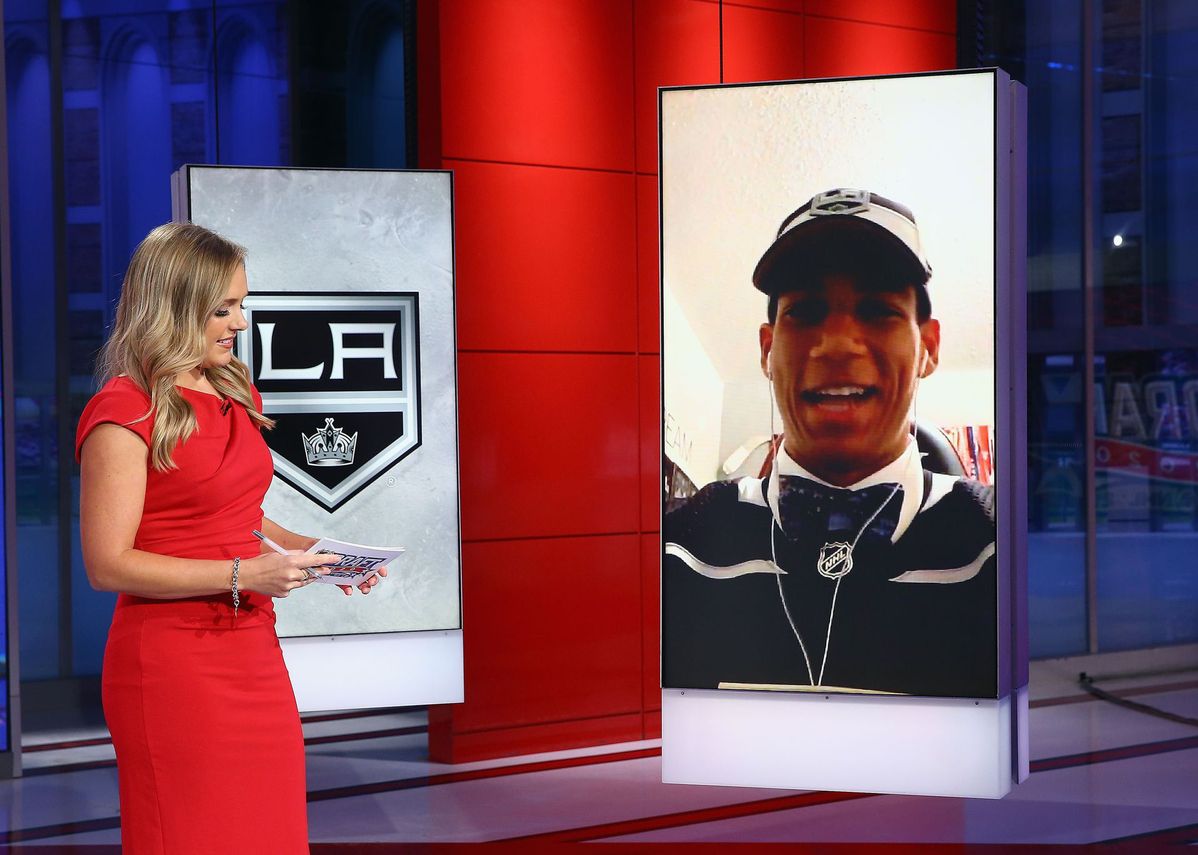 A week after making National Hockey League history, 18-year-old Quinton Byfield is already mapping out his long-term goals.
The 6-foot-4, 215-pound (1.93-meter, 98-kilogram) Canadian center, who became the NHL's highest-drafted black player when he was selected second overall by the Los Angeles Kings on Oct 6, said he aspires to become a role model for youngsters of color trying to make their mark in pro hockey.
"I want a lot of people to have the experience growing up that I did…you just come to the rink, play the game and race wasn't even a factor in that," Byfield told CBC Sports in Toronto.
"I think that's why it's really good to spread positivity about that and be motivation for other young kids."
Byfield added that he believes the NHL is doing a good job in its efforts to spread awareness about racism and social injustice.
"Growing up, I had some guys to look up to, and hopefully as the game is growing there will be more and more. All the support is crazy for me right now. I just want to be able to give back and spread awareness about the situation," he said.
In June, seven current and former NHLers formed the Hockey Diversity Alliance with a mandate "to eradicate racism and intolerance in hockey". The group is headed by Akim Aliu and Evander Kane, and also includes Trevor Daley, Anthony Duclair, Matt Dumba, Nazem Kadri, Wayne Simmonds, Chris Stewart and Joel Ward.
In July, the HDA asked the NHL to commit to its pledge for more inclusive employment practices and to support social-justice initiatives that target racism, but last week it appeared to cut ties with the league, citing its "performative public-relations efforts".
"We have waited many months for a response to the common sense HDA pledge we proposed but it is clear that the NHL is not prepared to make any measurable commitments to end systemic racism in hockey," the group said in a statement, citing the limited "End Racism" video boards that were displayed at arenas during the recent Stanley Cup playoffs.
In early September, the NHL announced a number of new anti-racism initiatives, including mandatory inclusion and diversity training for players, and an "inclusion learning experience "for employees.
Meanwhile, the New York Rangers made Canadian left winger Alexis Lafreniere of the Quebec Junior Hockey League's Rimouski Oceanic the first overall draft pick-the first time New York had the top selection since the entry-draft era started in 1979.
Lafreniere, 19, put together a remarkable pandemic-shortened season between Rimouski and Team Canada at the IIHF World Junior Championship, scoring 112 points in 52 games and earning MVP honors in the Quebec league for the second straight season.
His 2.15 points-per-game average was the highest across Canada's top three junior leagues since Connor McDavid had 2.50 in the Ontario Hockey League in 2014-15.
Lafreniere was named the Canadian Hockey League Player of the Year for the second straight season, joining current Pittsburgh Penguins captain Sidney Crosby as the only players to win the award twice.