Village helps blaze trail with vaccinations
Share - WeChat Students offered free shots to prevent cervical cancer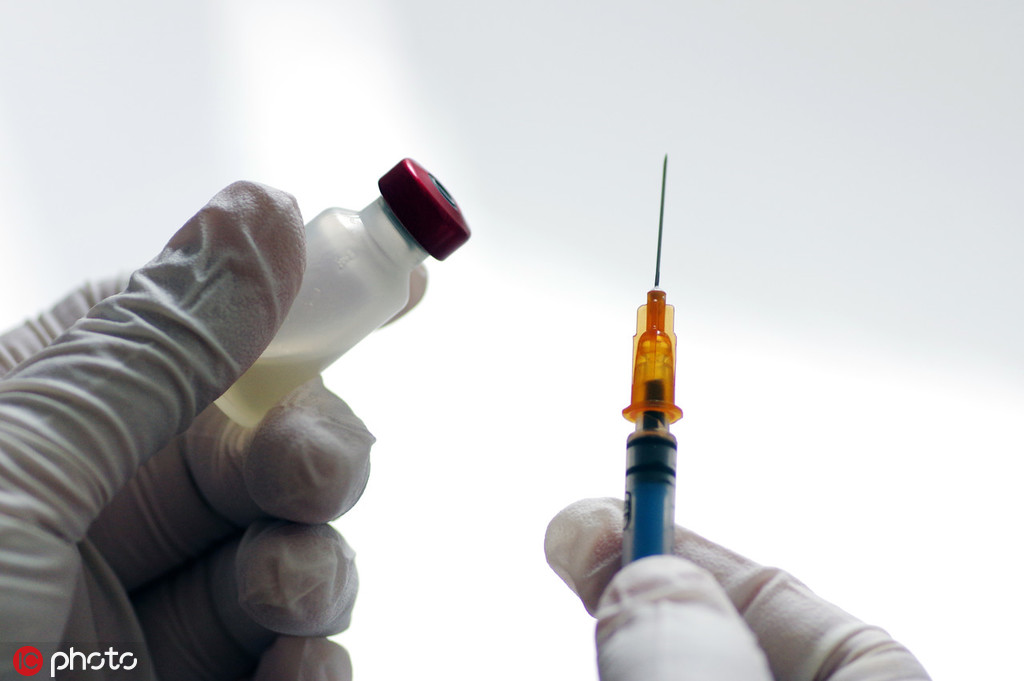 Guo Cunlan, 51, a farmer in Inner Mongolia autonomous region, knew nothing about cervical cancer until a few years ago, when the local government offered residents free examinations for the disease.
"In our village we were not in the habit of undergoing such examinations. I only go to the hospital if I feel really sick. Otherwise, I just endure the pain," she said.
Guo and her husband, 54, work more than 10 hours a day during summer in Nianfang Qushe village, Juungar Banner, Ordos, planting corn, potatoes and millet, as well as raising a pig and some 10 chickens.
In winter, her husband does odd jobs such as other agricultural work and bricklaying, while their son is employed at a coal mine and daughter, Hao Ye, 15, attends middle school. The family's annual income is less than 30,000 yuan ($4,320).
Hao's school recently told parents that female students ages 13 to 18 could have free vaccinations against human papillomavirus, or HPV, which causes cervical cancer.
"We were thrilled to hear the news. Women of my age are too old for the vaccine, but my daughter can have it to eliminate a hidden danger in her life," Guo said, adding that she and her husband had no plans to have Hao vaccinated at their expense.
The girl, who was vaccinated on Aug 1, said all female students in her class had applied for the shots. "Some classmates said they have relatives who have developed cervical cancer, but I'm not afraid of the disease after being vaccinated," she added.
Early this month, Juungar Banner became the first area in China to offer female students free vaccinations against HPV. About 11,000 young women are expected to benefit from the policy.
Wang Genhou, director of Juungar Banner Health Commission, said free cervical and breast cancer examinations conducted among local women ages 35 to 64 over the past 10 years had found high HPV infection rates.
Cervical cancer is mainly caused by HPV, and vaccination is the most effective way to prevent the disease, Wang said.
In late April, at the fourth session of its 17th People's Congress, Juungar Banner approved a 10-point plan to improve people's livelihoods. "Promoting the health of girls on campus" was second on a list of priorities after offering the elderly free vaccinations against flu and pneumonia.
Wang said, "The aim is to look after women's physical and psychological health and improve their quality of life," adding that the local government is increasing investment in people's livelihoods in tandem with "substantial economic development".
Wang said the new policy received a "great response", and about 5,000 people had been vaccinated. "It has helped raise awareness of self-protection among women," he added.